About JMDSAE
Automotive companies face the challenge of adapting to a fast-changing world. Fossil fuels are running out, CO2 emissions must be reduced, exhaust gases must be cleaner. The impact of human mobility on the World's ecosystems and on climate change should be minimised while, at the same time, the transport industry must find ways of satisfying the specific needs of emerging new markets.
It is essential for the automotive sector to develop alternative energy sources and demonstrate innovative and technological creativity.
The Green DRIVE project (Green Development, Research and Innovation in Vehicle Engineering) is developing a Joint Master's Degree in Sustainable Automotive Engineering (JMDSAE) that will train engineers in the skills and knowledge they need to work in the automotive industry of the future.
Our innovative curriculum and partnerships with major industrial and research organizations give our students a solid grounding to start a fruitful career in the industry.
Automotive companies face the challenge of adapting to the changes and needs in the energy sector of decreased fossil fuels and the need for the development of cleaner and more efficient alternative energy sources to reduce CO2 emissions. Especially in the emerging and very large Asian markets.
Contact
Mrs Sofie KROL- Programme coordinator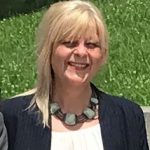 University of Antwerp
Faculty of Applied Engineering
Campus Groenenborger – office T.204
Groenenborgerlaan 171
2020 Antwerp – Belgium
T +32 3 265 19 00
sofie.krol@uantwerpen.be
Mrs Ann VANDORPE – Administrative assistant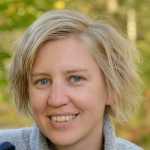 University of Antwerp
Faculty of Applied Engineering
T +32 3 265 89 95
ann.vandorpe@uantwerpen.be